Naturepedic
Regular price
Sale price
$109.00
Unit price
per
Sale
Sold out
Keep your child's bed clean and fresh without chemical worries.
3-layer system consists of 100% GOTS certified organic cotton top and bottom with ultra-thin waterproof layer in the center.  Completely blocks all liquid while allowing water vapor to pass through, reducing sweat and humidity for a more comfortable sleep.
Stretchy organic cotton jersey fabric

N

on-sweaty

No harmful chemicals

Non-crinkly

Made overseas in a GOTS Certified Organic Facility, learn more.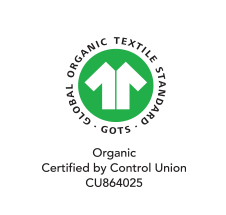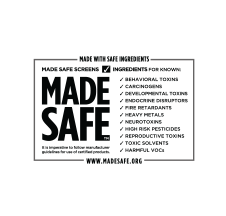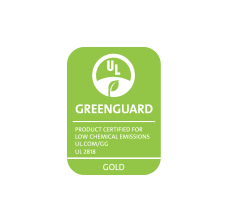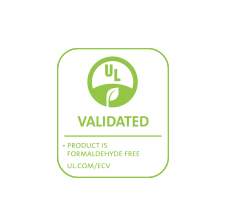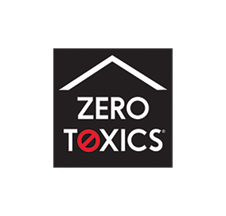 Details

Protect your child's mattress and keep things hygienic with a certified organic waterproof pad.

Made with two layers of soft organic cotton jersey on top and bottom and an ultra-thin waterproof barrier in the center, the pad easily stretches to conform and maintain the comfort of the mattress.

Features DrySleep™ technology, which effectively blocks liquids from passing through while allowing some water vapor to escape. This helps reduce sweating and clamminess and provides a more comfortable sleep while offering complete waterproof protection.

Also blocks dust-mites and other allergens.

Eliminates questionable waterproofing materials like vinyl/PVC, phthalates, perfluorinated compounds (PFCs) and butane rubber. Versatile design has an organic cotton skirt and full elastic perimeter. Machine wash & dry.

Recommended by Zero Toxics Product Registry, Allergy Kids Foundation, Healthy Child Healthy World, Kids for Saving Earth, Green America, American Sustainable Business Council, Clean Production Action, and more.

See www.Naturepedic.com/Certifications for more information and Naturepedic safety awards.
Commonly Asked Questions

Is the waterproof layer GOTS Approved?

Yes! We only use materials that are non-toxic and meet the strict criteria for GOTS certification. The whole pad is GOTS certified, not just the cotton. The waterproof layer is made from medical grade urethane film and is about 5% of the total weight of the pad. It is MADE SAFE certified non-toxic and does not contain vinyl or phthalates for an all-around safer, healthier product.

Will it stay in place?

Yes. The fitted border has tight elastic all the way around the perimeter to ensure a snug fit and prevent slippage.

Is the Organic Waterproof Kids Mattress Protector crinkly/noisy/stiff?

No. Our soft-knit organic cotton fabric stretches with every movement - almost like a rubber band. This flexible feel, prevents noisy crinkling and stifness. You will not even notice that it is there!

Will the Organic Waterproof Kids Mattress Protector protect against bed-wetting?

Absolutely! It is fully waterproof and will protect your mattress from virtually all spills.

Is the Organic Waterproof Kids Mattress Protector UL/GREENGUARD Gold certified?

Yes! All Naturepedic products are UL/GREENGUARD Gold certified and UL Formaldehyde Free verified.

Will the Organic Waterproof Kids Mattress Protector protect my mattress from bed bugs?

The Organic Waterproof Kids Mattress Protector's waterproof material is impenetrable to bed bugs. However, it is a common misconception that bed bugs live exclusively in or on mattresses - they can also live just about anywhere people live. So, even though they can't get through the pad, there is no mattress protector or cover on Earth that can prevent bed bugs.

Is the Organic Waterproof Kids Mattress Protector breathable?

It is somewhat breathable due to the high "vapor transmission rate" of the material. This means that it will remain completely waterproof while allowing a small amount of water vapor through. The result is a less sweaty and cooler, more comfortable sleep.

Will the Organic Waterproof Kids Mattress Protector material shrink in the wash?

Yes, the pad will shrink slightly after the first wash/dry cycle. To account for this, we size the material a little larger than the mattress's specifications. If you use the pad prior to washing it, it will fit loosely. That is why we recommend washing it before first use.
Sizes & Specifications

SPECIFICATIONS

TWIN FITTED - 38" x 75"

TWIN XL FITTED - 38" x 80"

FULL FITTED - 53" x 75"

QUEEN FITTED - 60" x 80"
Materials

TOP & BOTTOM FABRIC: 

Organic cotton jersey


WATERPROOFING:

Polyurethane barrier

Organic cotton fabric

Organic cotton is the purest form of cotton and a healthier alternative to synthetic fabrics and foams. Naturepedic uses only U.S. grown and certified organic cotton as filling for its mattresses and buys directly from USDA certified sources. You'll also love our luxurious stretch knit fabrics. They're soft to the touch and easily stretch to conform to your body.
Health & Safety

MADE-SAFE CERTIFIED

Naturepedic mattresses have been scrutinized by experts to ensure they do not contain harmful ingredients or release vapors, gases, or by-products that could impact human health.

NO FLAME RETARDANTS

Every Naturepedic mattress passes all government flammability requirements without ANY flame retardant chemicals or barriers. That's right - none at all! This is due to our smart natural mattress design and the elimination of highly flammable synthetics such as polyurethane foam.

NO GLUES OR ADHESIVES

It's really hard to find a mattress without glue. Even "organic mattresses" often contain several pounds of industrial adhesives, especially in their coil systems. At Naturepedic, we've engineered custom processes to completely eliminate glues and adhesives. We're 100% committed to chemical safety - and honesty!

NO POLYURETHANE FOAM

Polyurethane foam, including memory foam and all its variants, can be found in nearly all conventional mattresses. It's made primarily from petroleum and other chemicals and is highly flammable. At Naturepedic, we've completely eliminated this material from all our products.
Warranty

1-Year Limited Warranty

Naturepedic stands behind their products 100% and have been making organic mattresses since 2003.

With first class customer service and a 25-Year Limited Warranty, you can rest easy knowing you're in good hands.
Shipping Policy

Shipping Policy

Orders ship via a Freight carrier and will be delivered curb-side delivery. If inside delivery or lift gate service are required we must be notified in advance (extra charges will apply). They will call to schedule a delivery appointment.

Please inspect all packages while the driver is still there and before you sign the delivery receipt. If there is any damage, or if something is missing, you should refuse the damaged box(es).

If you suspect damage, but the driver would not allow you the opportunity to inspect the shipment, mark it on the delivery receipt.

We should then be notified immediately. 

The Porter House Co. and Naturepedic are not responsible for the costs of sending a replacement if the above procedure is not taken.
FREE Shipping
Share
View full details