Naturepedic
Regular price
Sale price
$799.00
Unit price
per
Sale
Sold out
Naturepedic is an excellent choice for parents seeking to eliminate potentially harmful chemicals and allergens. Designed
for children that are still potty training, the Naturepedic 2 in 1 Organic Mattress features an innovative design that is waterproof on one
side,
and 
quilted on the other. Made with generous layers of organic cotton over a premium innerspring, this mattress is both supportive + comfortable for your growing child. 
Comfort Level: Cushion-Firm

Made in U.S.A. with domestic and imported fabric and components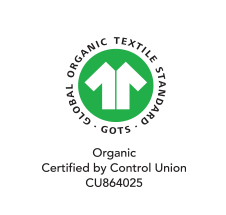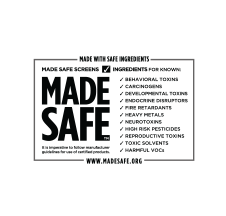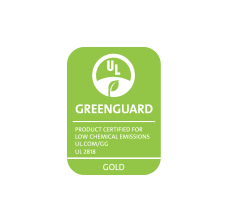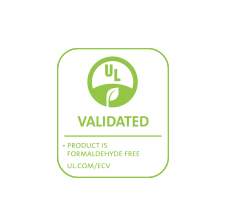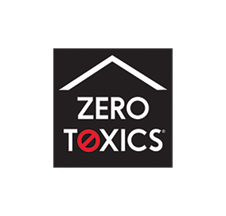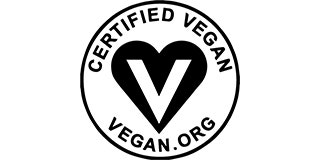 Details

Naturepedic is a GOTS certified organic mattress manufacturer and has earned the trust of parents and doctors across the county. Winner of numerous prestigious endorsements, Naturepedic organic mattresses meet the highest physical, chemical, and allergenic safety awards.

•Organic Cottonfabric +fill

•No harmful chemicals and no flame retardants

•No toxic chemical odors/smells

•Easy to clean non-toxic food-grade waterproof surface

•PLA (derived from sugarcane)

•Premium innerspring

•Ships roll-packed

•GOTS Certified

•Made Safe Certified

•GreenGuardGoldCertified

•UL Formaldehyde Free Verified

•No vinyl, phthalates, polyurethane foam, flame retardant chemicals or barriers, formaldehyde, pesticides, GMO's, glues/adhesives, etc.

•Recommended by Zero Toxics Product Registry, Allergy Kids Foundation, Healthy Child Healthy World, Kids for Saving Earth, Green America, American Sustainable Business Council, Clean Production Action, and more.

•See www.Naturepedic.com/Certifications for more information and Naturepedic safety awards.
Finish

Designed for children that are still potty training, the Naturepedic 2 in 1 Organic Mattress features an innovative design that is waterproof on oneside, and quilted on the other.

TWIN - 38" x 75" x 7"

• Quilted/Natural Waterproof Side

TWIN XL - 38" x 80" x 7"

• Quilted/Natural Waterproof Side

FULL - 53" x 75" x 7"

• Quilted/Natural Waterproof Side

QUEEN - 60" x 80" x 7"

• Quilted/Natural Waterproof Side
Sizes & Specifications

SPECIFICATIONS

TWIN - 38" x 75" x 7"

TWIN XL - 38" x 80" x 7"

FULL - 53" x 75" x 7"

QUEEN - 60" x 80" x 7"
Materials

Organic cotton fabric + fill

Organic cotton is the purest form of cotton and a healthier alternative to synthetic fabrics and foams. Naturepedic uses only U.S. grown and certified organic cotton as filling for its mattresses and buys directly from USDA certified sources. You'll also love our luxurious stretch knit fabrics. They're soft to the touch and easily stretch to conform to your body.

Waterproofing

Using a patented Naturepedic design, the waterproof side of the mattress features an organic cotton fabric with an LDPE waterproof coating so pure it actually meets food contact standards (made from non-GMO sugarcane without any glues or adhesives. 

PLA Layer

PLA is a high-performance synthetic fiber made from non-GMO sugarcane that adds resiliency and unique performance characteristics. PLA is entirely plant-based and is used in a variety of industries, including food packaging and medical supplies and does not contain or off-gas any harmful chemicals.

Premium Innerspring

Features a comfortable premium innerspring with contouring support so your child will fall asleep and stay asleep. The open nature of the coils provide excellent breathability and heat dissipation.
Health & Safety

MADE-SAFE CERTIFIED

Naturepedic mattresses have been scrutinized by experts to ensure they do not contain harmful ingredients or release vapors, gases, or by-products that could impact human health.

NO FLAME RETARDANTS

Every Naturepedic mattress passes all government flammability requirements without ANY flame retardant chemicals or barriers. That's right - none at all! This is due to our smart natural mattress design and the elimination of highly flammable synthetics such as polyurethane foam.

NO GLUES OR ADHESIVES

It's really hard to find a mattress without glue. Even "organic mattresses" often contain several pounds of industrial adhesives, especially in their coil systems. At Naturepedic, we've engineered custom processes to completely eliminate glues and adhesives. We're 100% committed to chemical safety - and honesty!

NO POLYURETHANE FOAM

Polyurethane foam, including memory foam and all its variants, can be found in nearly all conventional mattresses. It's made primarily from petroleum and other chemicals and is highly flammable. At Naturepedic, we've completely eliminated this material from all our products.
Warranty

25-Year Limited Warranty

Naturepedic stands behind their products 100% and have been making organic mattresses since 2003.

With first class customer service and a 25-Year Limited Warranty, you can rest easy knowing you're in good hands.
Shipping Policy

Shipping Policy

Orders ship via a Freight carrier and will be delivered curb-side delivery. If inside delivery or lift gate service are required we must be notified in advance (extra charges will apply). They will call to schedule a delivery appointment.

Please inspect all packages while the driver is still there and before you sign the delivery receipt. If there is any damage, or if something is missing, you should refuse the damaged box(es).

If you suspect damage, but the driver would not allow you the opportunity to inspect the shipment, mark it on the delivery receipt.

We should then be notified immediately. 

The Porter House Co. and Naturepedic are not responsible for the costs of sending a replacement if the above procedure is not taken.
FREE Shipping
Share
View full details